YOU COULD WIN THIS MAGMA MONTEREY GOURMET GRILL FREE!
Submit your email below to be entered into the drawing for a FREE
Magma Monterey 2 Gourmet Series Grill Plus FREE SHIPPING!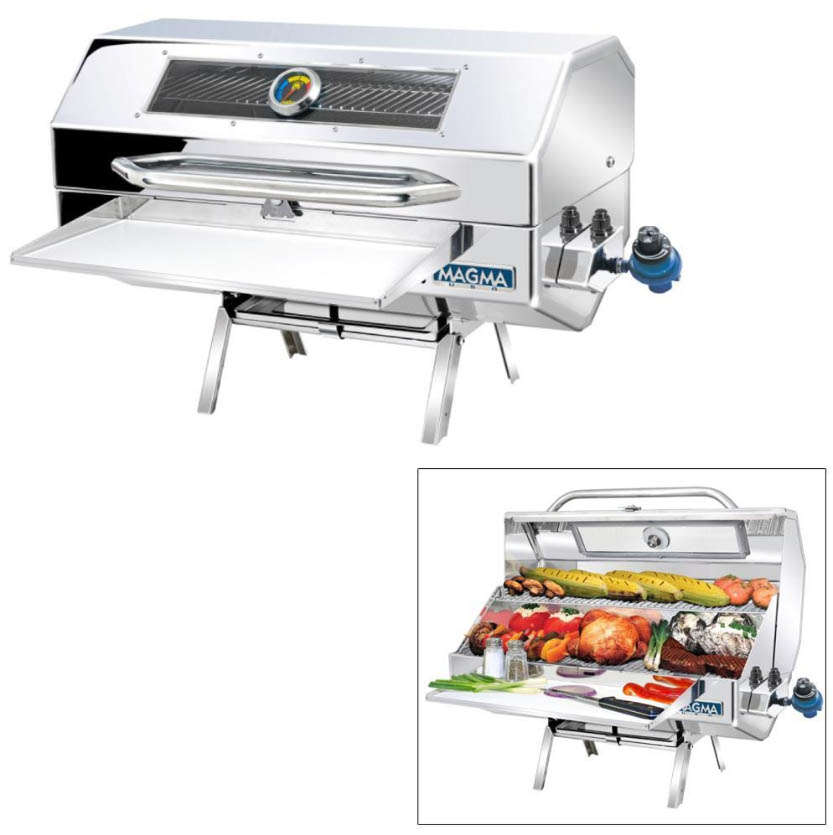 LET'S PUT ANOTHER SHRIMP ON THE BARBIE
We are GIVING AWAY our
Magma Monterey 2 Gourmet Series Grill
to one lucky winner
ABSOLUTELY FREE!

When it's time to feed that large crew, Magma's completely redesigned Monterey 2 Infrared Gourmet Series Gas Grill is here to take care of business.

With features usually only found in backyard grills, this versatile, portable, finely crafted grill is large enough to provide a banquet for even the hungriest crew.

Made in the U.S.A. and constructed entirely of 18-9 mirror polished stainless steel to withstand even the harshest environments.

Designed to use 1lb. disposable propane fuel canisters, allows for quick, safe fuel canister exchanges or easily adapt grill to existing on-board low pressure propane or natural gas fuel systems.

Win this grill absolutely FREE!
All you have to do to enter is submit your email below!


Submit your email below for a chance to win this Magma Gourmet Grill!